Navneet Prashar, Director of Operations
Navneet Prashar is the Director of Operations at Relentless Fulfillment with 8 years of executive level management and logistics experience. Navneet specializes in customer acquisition as well as maintaining the profitability of the business. He brings many years of logistics background in transportation as well as upper-level management from Fortune 500 companies. Navneet is Reno born and raised and even graduated from the University of Nevada Reno in 2013 with a Dual Bachelor Degree in Finance and Economics. In his leisure time, Navneet loves to spend time with his large family as well as try out new restaurants.
Roger McNamara, Director of IT
Roger has over 30 years' experience in IT executive leadership, building teams, developing systems, and improving processes. He has worked in 3PL logistics, CPG manufacturing, distribution and subscription services. At Schiff Nutrition, where he served on the leadership team, the market value increased 5x in just two years. In addition, he has worked as a consultant for a variety of sectors, such as healthcare, mortgage lending, and insurance services.  His broad range of practical experience is used to guarantee that Relentless has a strong foundation in every area of IT.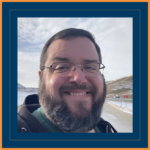 Keith Ellis, Operations Manager
Keith is an experienced leader in the execution of daily operational activities within manufacturing, production, and distribution environments with over 30 years of experience. He has a proven ability to identify business process weaknesses and implement programs to exceed productivity and employee safety standards. He is proficient in delivering proactive maintenance and purchasing strategies, maximation of resources and achievement of short and long- term company goals. Keith specializes in empowering teams, encouraging growth, and providing value through positive, productive, and authentic cultures.
Mitch Summers, Asst. Operations Manager
Mitch has a deep understanding of 3PL and distribution processes and brings over 12 years of team management and logistics expertise to aid in our daily operations. His passion is bringing new and efficient solutions to fruition, with excellent results. Mitch views logistics as a human process, and ensures the team handles all product as if it were their own. Mitch is a U.S. Army Veteran. He specializes in occupational health and safety, along with interdepartmental coordination to achieve optimal production.   
Heather Wilcox, Human Resources
Heather is a results focused leader with a passion for creating positive work environments where company core values are exemplified by all team members. With 7 years of experience in Human Resources and 14 years of experience in strategic operations planning and management, her focus is helping organizations align their people, processes, and culture for maximum success. Heather is a U.S. Navy Veteran and is PHR certified. She works diligently to help companies utilize the full power of their most significant resources – their people.
Sabrina Koop, Operations Success Manager
Sabrina is an enthusiastic administrative, IT, and customer service professional with 15 years of progressive experience achieving customer loyalty by leveraging exceptional interpersonal skills and exercising comprehensive product knowledge. Providing a positive customer experience with each interaction and confidently providing realistic solutions when needed. Proven ability to demonstrate a team-oriented mindset, strong time management skills and proactive problem-solving ability. Sabrina is CCSP certified to help with any of your support needs.